RETRO VIDEOGAMES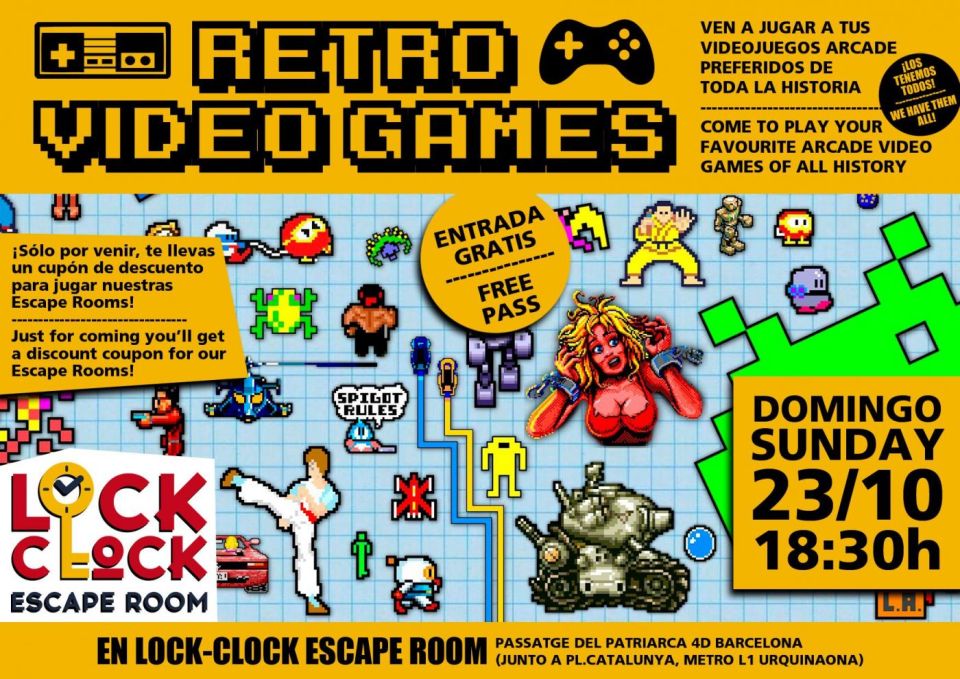 Remember the cool old VIDEO GAMES? Mega Drive, Super Nintendo, even the arcades...
We've got them all!
Next SUNDAY 23/10 in the evening (18:30h) we're playing some of them in our RETRO VIDEO GAMES... Unleash the geek in you and come enjoy the pixel O_o
FREE PASS!
And, JUST FOR COMING, you'll get a DISCOUNT coupon for our ESCAPE ROOMS!