Escape room for business
At Lock-Clock we have been making escape rooms for Team-Building events in Barcelona since 2016. We can safely say that escape games are one of the best activities for corporate events due to the large number of benefits they bring to work teams.
We have 4 indoor rooms with different themes where up to 26 people can play almost simultaneously and an outdoor game where teams of up to 18 players can play at the same time. All our games are available in both Spanish and English.
Below we will explain what escape rooms are about and the reasons why making an escape game for a Team-Building is an excellent idea.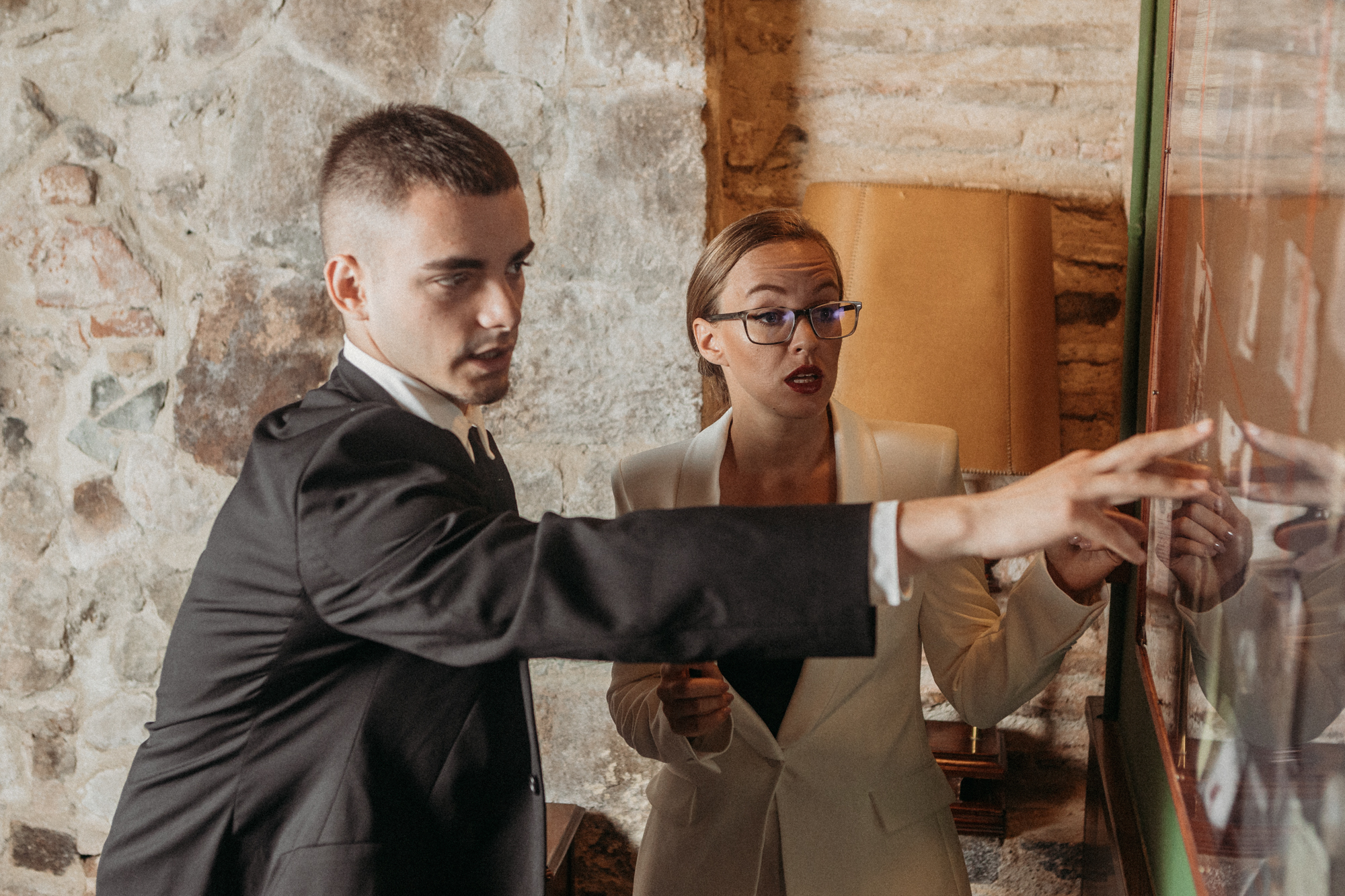 An Escape Room is an exciting adventure in an alternate reality. Each game has an important mission to accomplish, a set time, and a series of themed puzzles to solve.
Unlike a gymkhana, most of the tests are of a logical and intellectual nature, rather than physical tests. But collaboration and teamwork is still the key to successfully completing the mission before time runs out.
From our point of view, the greatest benefits that escape rooms bring to a Team-Building are the following:
• Increases team spirit and motivation. United by the same mission, the cohesion between the participants is improved and unforgettable memories shared with the team are created.
• Interpersonal knowledge between the players. During the resolution of the tests, each participant contributes their grain of sand and many times we can be surprised by talents that are not seen in everyday life, but do appear during the game.
• Improves the decision-making process. Within the escape room time is very limited, so the decision-making process is often reduced to seconds. In this way a playful activity brings an excellent experience that will undoubtedly serve in real life.
• Creative solutions to "problems" are found. Escape Rooms develop lateral thinking, also known as "thinking out of a box" and creativity when solving puzzles. But the most enriching thing is that all these processes are carried out jointly by all the players, which will bring excellent benefits when dealing with work problems.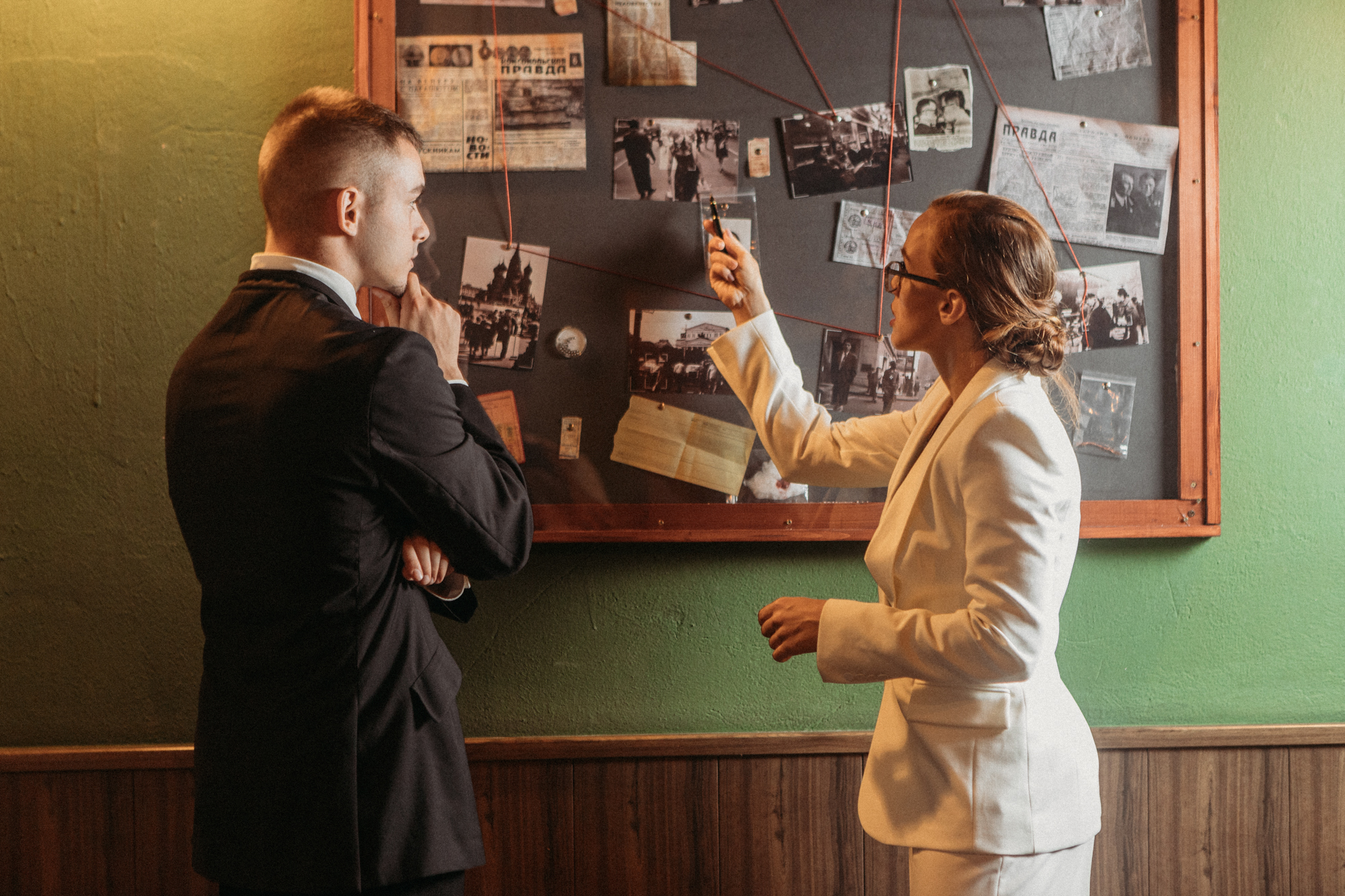 How many people can play?
INDOOR GAMES: We have four escape rooms with different themes. We have 3 rooms in one location and 1 room for up to 8 people in the other. Thus, up to 26 people can play almost simultaneously in a single turn, and up to 52 people in two consecutive turns. The duration of each indoor game is 60 minutes.
OUTDOOR GAME: We have an outdoor escape room that runs through the alleys of the Gothic Quarter of Barcelona. This game can be played by up to 18 people simultaneously and the duration of this activity is 1.5-2 hours.
What's the price?
Many times the prices of corporate events can be skyrocketing. But our escape rooms are some of the cheapest in all of Barcelona. Located in the city center, we offer an entertaining and affordable activity for most companies, with prices from €18 per person.
What languages are the games available in?
All our games are available in Spanish and English.
You can contact us through the email lockclock.bcn@gmail.com for more information or to make a reservation.
 
Alternatively, you always have the option to play in our escape rooms by booking your session on the web directly.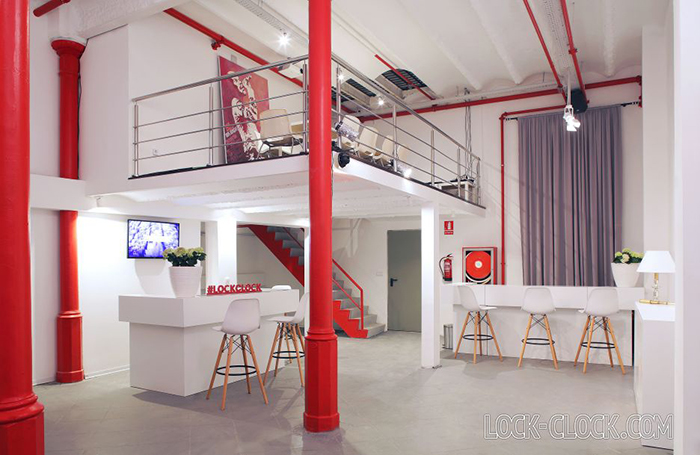 DOWNLOAD THE PDF:
File to insert:
corporate_events_-_lock_clock.pdf