Retro Video Games - Street Fighter II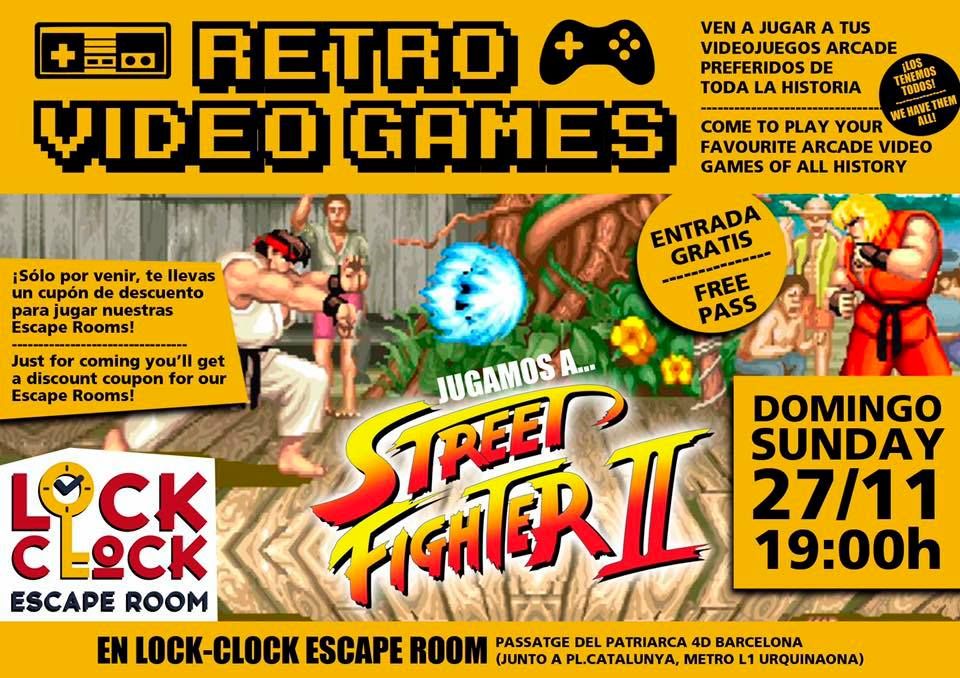 Next Sunday (27/11 at 19:00h) we're playing Street Fighter II in our "Retro Video Games"!
Let's have a vicious gaming afternoon just like when we were kids...
Come to Lock-Clock Escape Room and find worthy opponents to fight back your Hadouken, your Sonic Boom or your Yoga Flame.
¡FREE ENTRY!