Performance: Instantes DE_MA_DE_RA (Wooden Moments)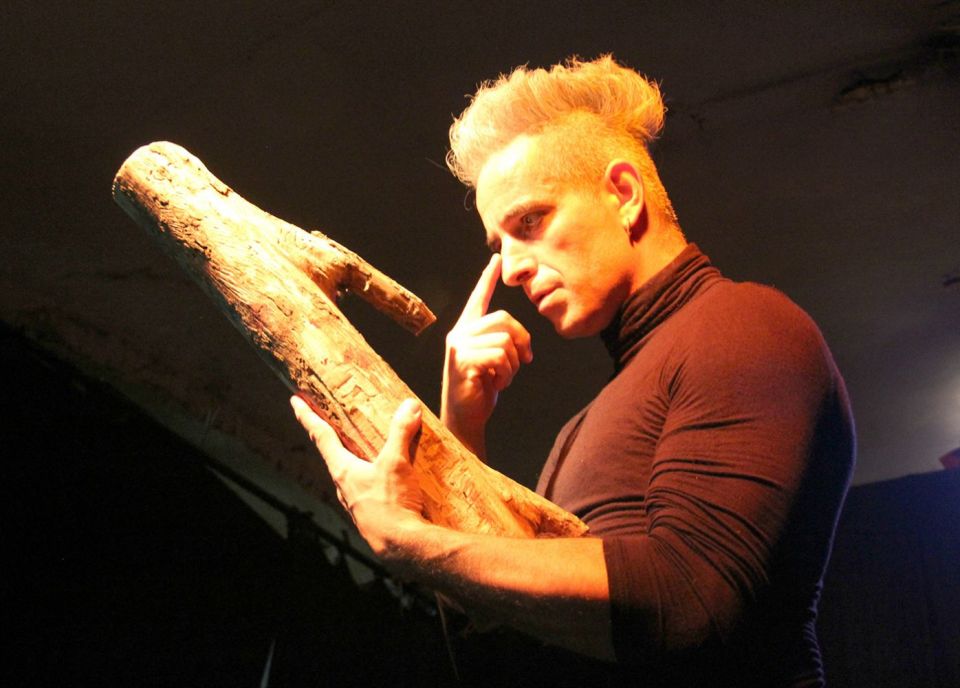 Lock Clock and TOY studio present
Instantes DE_MA_DE_RA (Wooden Moments),
An Arseni Kovalski Kova fantasy-play, a wooden puppets spectacle about the complex and magic relationship between the creator and his creation.
Limited capacity - It is necessary to book in advance.
"Our whole life consists of moments, so do not lose this one".
Jorge Luis Borges
«If I was sitting on the shore and sea gave me a message in a bottle with these lines...
If Wooden Men could tell the waves about themselves ...
If sand rustled...
I still don`t know the name of this show. Any name or title only flirts with ever-changing present, with the elusive "Now". Only Love and Game can show the human heart, what REAL is. What this moment is...»
Actor and puppets' author - Arseniy Kovalskiy
Arseni Kovalski (Kova) theater and film actor, director and creator.
He was born in Moscow. Since he was 12 years he had an intimate relationship with theater. In 1996 he finished the Academy of Theatrical Arts in Moscow and in 2011 he moved to Barcelona. During his career he has presented more than 20 leading roles in theater and 7 major film roles, participating in theater festivals in Russia, Ukraine, France, Poland, Montenegro, Brasilia, Ecuador, Colombia, Cuba, Israel, Spain, Catalunya etc.
In recent years, he has became passionate about the art of puppetry, namely - the wooden puppets. He produced puppets shows like "Taboo, actor!" (2009, Moscow-Barcelona) "Waiting for Dodo" (2011, Barcelona) and "Wooden Moments " (2012, Barcelona). In 2009 he created his own creative agency "TOY studio".
Music by V.A. Mozart, M. Tariverdiev, J. Horner, B. Grebenschikov.
Language: Spanish
Duration: 50 min
Price: 7 €
Limited capacity
Thursday – 17th of March – 8 pm in – Lock-Clock, Passatge del Patriarca 4D, Barcelona
It is necessary to book in advance – RSVP only
Info and reservations